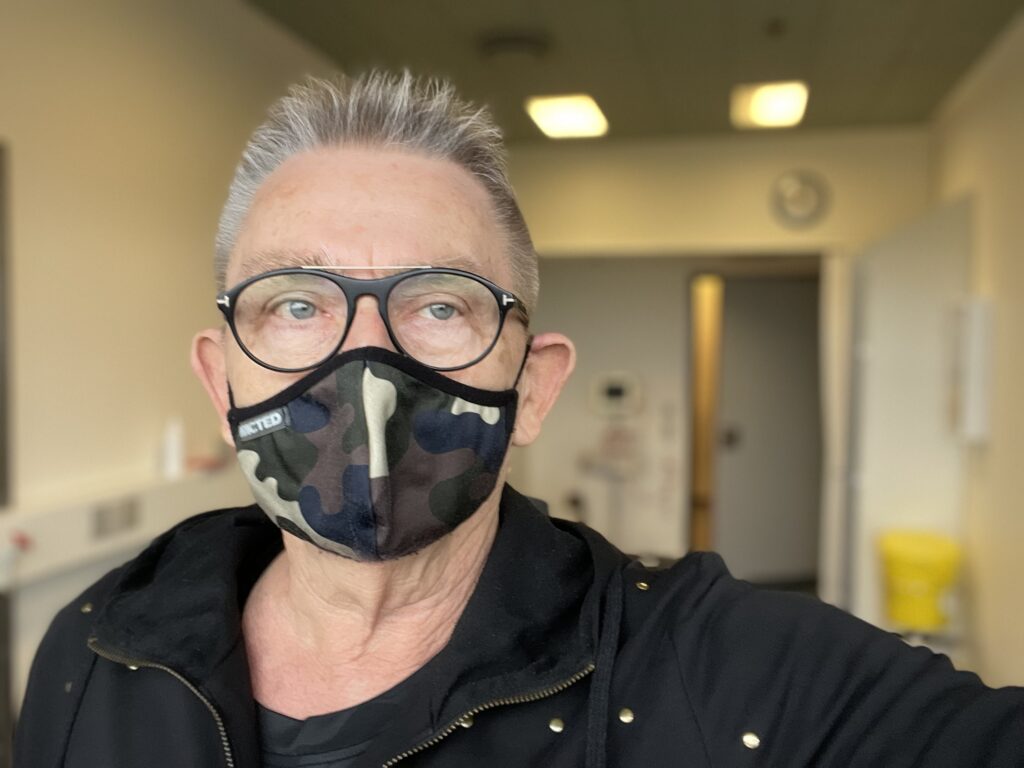 Jan. 20, 2021
Efter konsultationen på Rigshospitalet i dec. 2020, har jeg tænkt på, om jeg har truffet den rigtige beslutning mht. evt. behandlingsforløb.
Jeg har behov for mere information om evt. bivirkninger af behandling, men ikke mindst, hvad jeg kan risikere, hvis jeg ikke bliver behandlet.
Jeg har en tlf. konsultation i februar, og håber at jeg blive mere afklaret.
After the consultation at Rigshospitalet in Dec. 1, 2020 it has been on my mind whether I made the right decision regarding possible upstart of treatment.
I need more information about possible side effects from treatment, but not least what I might risk if I don't get treatment.
I have a phone consultation in February and hope to be more clarified.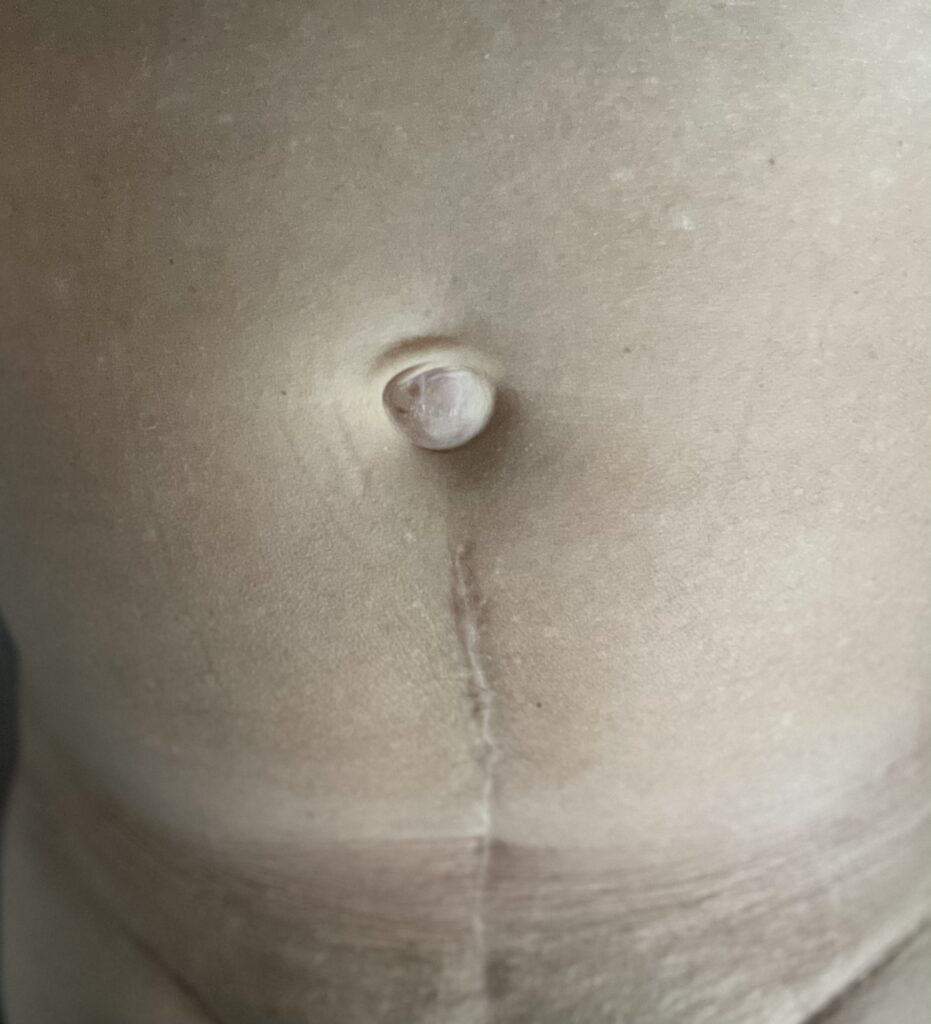 Sådan ser min mave ud idag 6 1/2 år efter operationen.
This is how my stomach looks today 6 1/2 years after the surgery.
Feb. 18, 2021
Efter tlf. lægesamtale og mere information, har jeg besluttet at se tiden an til næste psa resultat og konsultation i juni 2021
After a doctor's phone appointment and more information I have decided to see the time until the next psa result and consolation in June 2021.
18. juni 2021
GLÆDELIGE NYHEDER – INGEN BEHANDLING NØDVENDIG ********
HAPPY NEWS – NO TREATMENTS REQUIRED *********
Jeg var næsten klar til at gå til konsultation på Rigshospitalet, da min phone ringede. Det var overlægen, som spurgte, om det var ok, at vi havde konsultationen per tlf.. Så kunne jeg blive hjemme og komme ud, og nyde det gode sommervejr.
Han fortalte, at mit PSA tal var 0,5 – Hvilket jeg allerede havde tjekket.
De havde regnet frem og tilbage på PSA udviklingen efter operationen i 2014. PSA havde jo ikke været målbart i flere år, og med stigningen de sidste par år, og min alder taget i betragtning, anså man sandsynligheden for tilbagefald som lig nul, uanset om PSA tallet skulle stige de næste år.
De ville godt følge op med halvårlige blodprøver og konsultation, hvilket jo er betryggende.
June 18, 2021
I was almost ready to leave for consultation at Rigshospitalet, when my phone rang. It was the chief physician who asked whether it was ok to have the consultation by phone. Then I could stay home and get out and enjoy the nice summer weather.
He told me that my PSA figure was 0,5 – Which I had checked already.
They had calculated back and forth on the PSA development after the surgery in 2014. PSA had not been measurable for several years, and with the increase the past couple of years and my age taken into account, the probability of relapse was considered equal to zero, whether or not the PSA figure should increase in the coming years.
They would like to follow up with annual blood tests and consultation which is reassuring.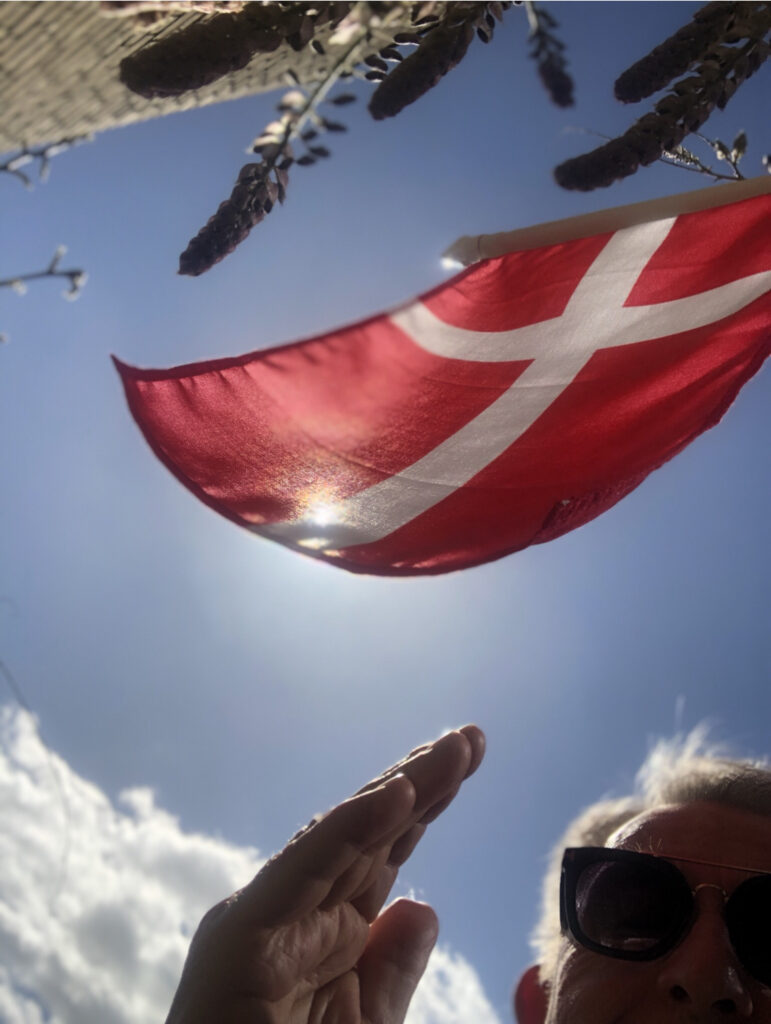 Jeg er utrolig lettet og glæder mig til fortsat at nyde alderdommen ******
I am incredibly relieved and looking forward to continuing to enjoy old age *******
15. december 2021
Mit PSA tal var uændret 0,5 som i juni. Det var en afslappet Steen, der gik til kontrolsamtale på Riget. Ny tid aftalt om 6 mdr.
My PSA figure was unchanged 0,5 as in June. It was a relaxed Steen who went to check at Riget. New appointment in 6 months.
Det var dejligt at fejre nytår.
Jeg kom hurtigt over Covid-19 infektion i nov., og fik den 3. vaccination 29. dec.
Nu glæder jeg mig til Covid situationen letter, og jeg igen vil føle det trygt at færdes og rejse igen.
It was nice celebrating New Year.
I quickly got over Covid-19 infection in Nov. and got the 3rd vaccination on Dec. 29.
Now I look forward to the Covid situation eases and I will feel comfortable moving around and traveling again.