Marts
Frygt for tilbagefald
Fear of relapse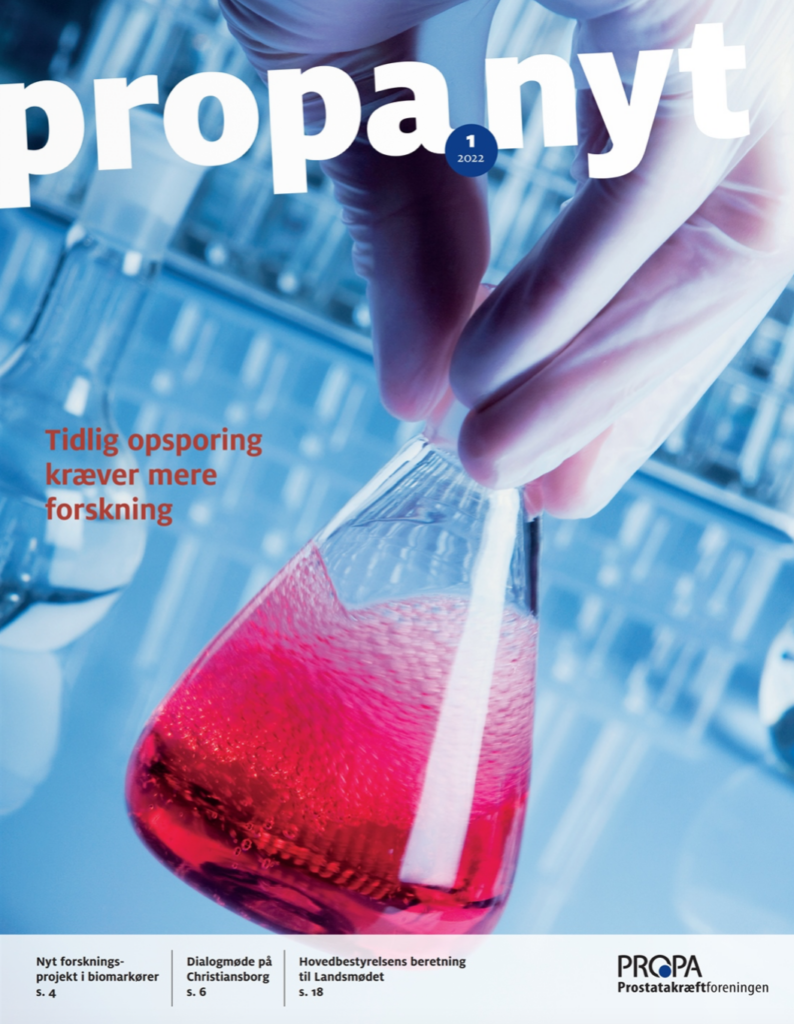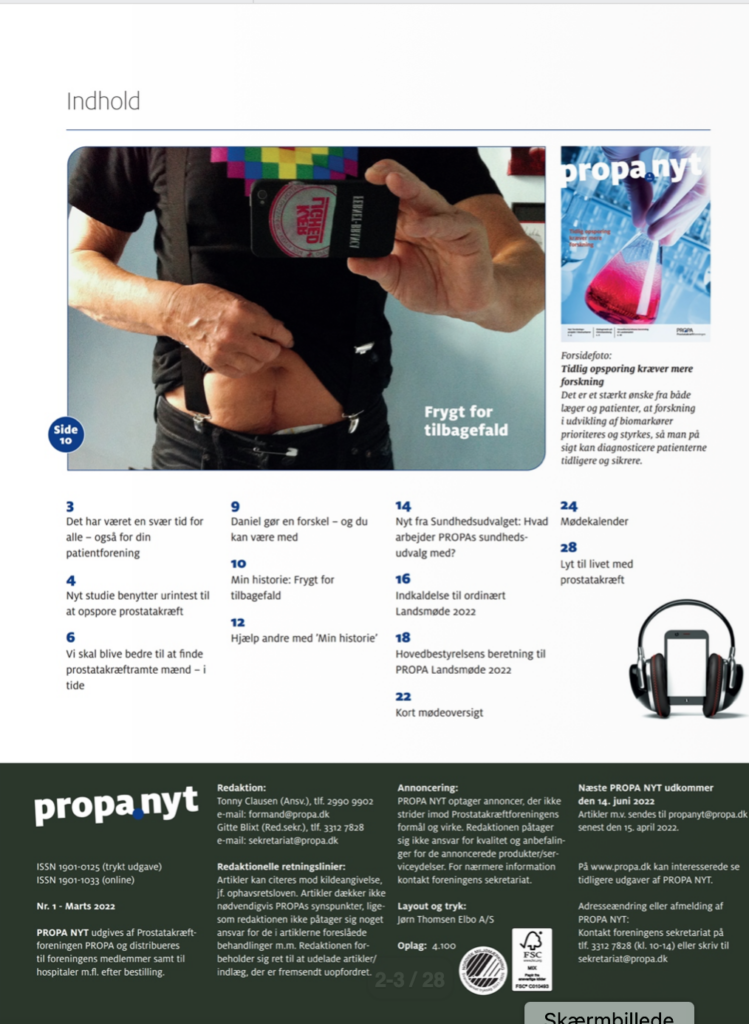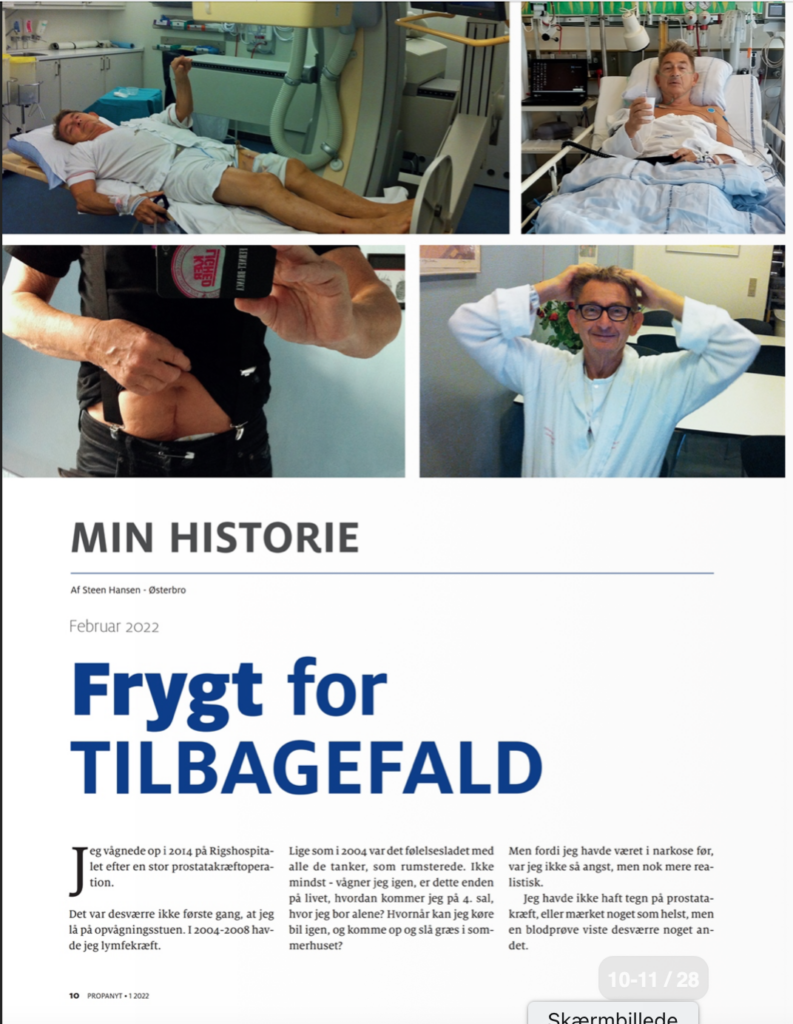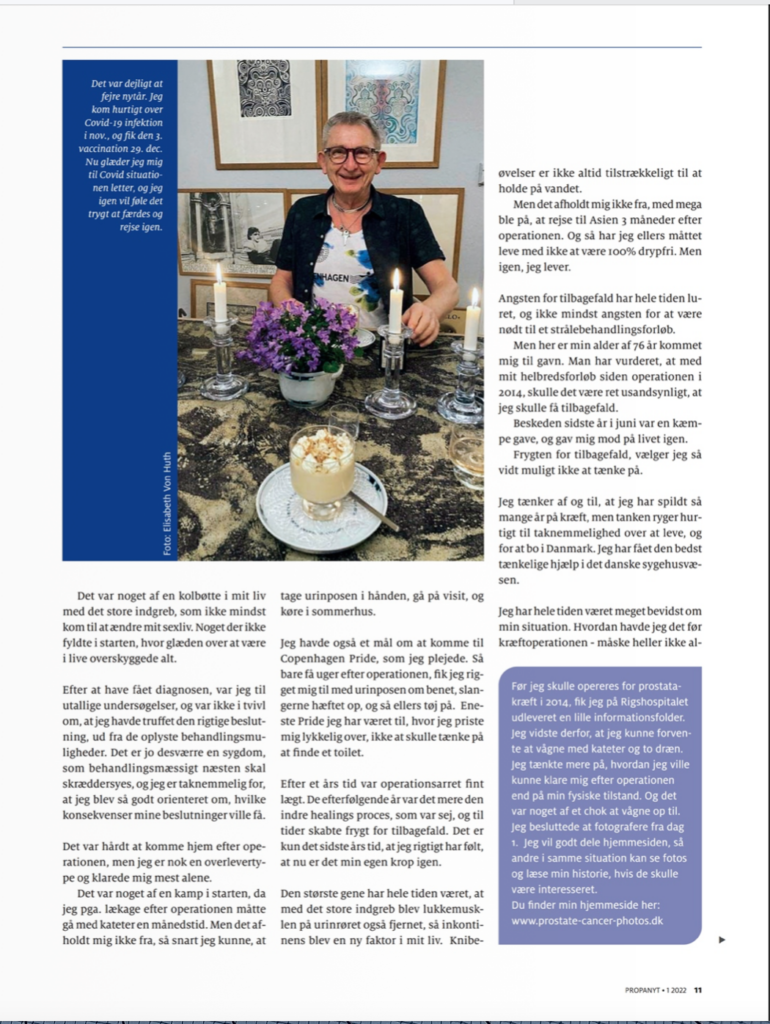 Marts
Konsultation på Rigshospitalet.
Det har været et psykisk pres siden nov. 2021, at urinprøver viste tegn på blærebetændelse. Jeg har på intet tidspunkt mærket noget som helst. Lægen havde mistanke om, at jeg måske ikke tømte blæren helt, og der derfor opstod betændelse.
Kikkertundersøgelse af urinrøret viste, at hullet til urinblæren var så lille, at kikkerten ikke kunne føres ind. Urologen henviste mig til Rigshospitalet.
Jeg blev ultralydsscannet, og det viste sig, at jeg tømte blæren helt normalt.
Infektionstallet var så lille, at der ikke var grund til yderligere behandling eller indgreb.
Jeg var utrolig lettet og glad. Frygten for tilbagefald lurer altid.
March
It has been a psychological pressure since Nov. 2021 that urine samples have shown signs of bladder inflammation. I have never felt anything . My doctor suspected that I might not have emptied the bladder completely and therefore there was inflammation.
Binocular examination of the urethra showed that the hole for the bladder was so small that the binoculars could not be inserted. The urologist referred me to Rigshospitalet.
I was ultrasound scanned and it turned out that I emptied the bladder completely normally. The number og infections was so small that there was no need for further treatment or intervention.
I was incredibly relieved and happy. The fear of relapse always lurks.